When Paul, a healthy man in his thirties, started having seizures at work, the doctors initially diagnosed him with epilepsy. He had spent years working at a global banking company in approving loans for projects and seizures were completely new for him. The company organised training for his manager and team members to learn how to cope with the seizures and give Paul the support he needed.
It was only later that doctors discovered that the cause of Paul's seizures was a tumour in his brain.
From the very beginning, Paul's workplace, Citigroup, supported him and his colleagues in working around Paul's illness. Vicki Ruskin an occupational rehabilitation specialist for Thrive Re Consulting, was assigned to work with Paul and his workplace by his income protection insurance fund, to provide input into the back to work process.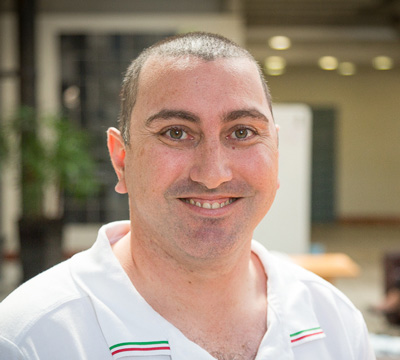 For Paulette, Paul's wife, having Vicki work with the family, company and medical professionals meant that they had an advocate who could work with both the family and the workplace.
"Having Vicki as that voice was easier because we were also trying to deal with doctors, with radiation, chemo and all of that stuff. It's just one less thing to do when it's being work out without us having to negotiate that aspect of it," said Paulette.
Together, Paul, Vicki, his company's HR and OH&S teams, as well as his daily colleagues worked together to keep Paul in the office, even while he was receiving treatment for his brain tumour. For Vicki, her priority was always to work towards Paul's goals.
"[My purpose] was to work with his goals. It was very defined by him. He wanted to return to work. The overall goal was return to work during treatment. The steps and the considerations we had to put into place were employer expectations, employer knowledge, management plans around his fits, but also management plans around flu season," said Vicki.
The steps taken during flu season and during chemotherapy, illustrate the holistic approach that his workplace took to ensure Paul's health and safety.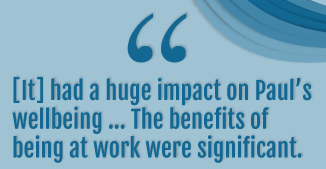 "We put him on a desk that was outside the main thoroughfare. We made it very flexible in that if people were unwell, he could go home. We increased the awareness at the workplace so if there were lots of people unwell, Paul would know, so that would minimise contact," said Vicki.
"We came up with a written plan that was agreed to by everyone whereby we fitted work in around his chemo treatment. It was very minimal until he finished the chemo treatment and then we gradually built up that capacity by increasing hours and days and monitoring it."
The fact that that the company was so accommodating gave Paul's family the peace of mind they needed to focus on Paul and his treatment.
"I think because they were so open to doing whatever Paul needed, we never felt like it was a hassle for them, we never felt like his job was under threat," said Paulette.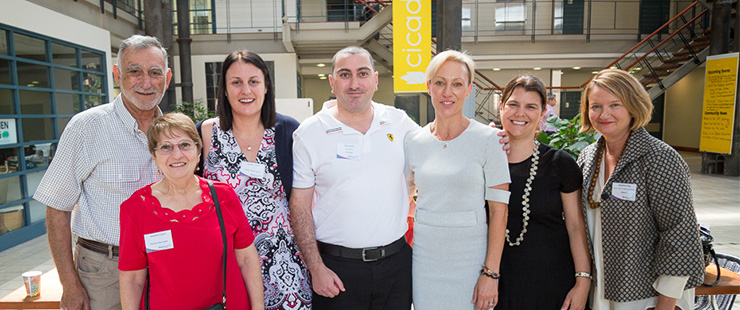 "It always felt like he was going to be able to come back to work and that wasn't going to be a problem so that fear of losing the job just wasn't there."
Being at work had a huge impact on Paul's wellbeing as well. It meant that he spent time around other people and doing his work gave him the mental stimulation that he would have not have had, had he stayed at home. The benefits of being at work were significant.
"At least, I knew he had people around if something happened. Someone would immediately help him. Whereas if he were at home, he would be by himself or we would have to work out a schedule of somebody to be with him. The comfort of having the people around him was one of the benefits," said Paulette.
"The other one is the mental stimulation for Paul. It's pretty hard just to hang out at home, especially if you're on chemo and radiation."
Paul's father, Joe, also spoke about the importance of going back to work for Paul's self-esteem.
"It was a big thing for him; the self-esteem that he could go back to work and still do the work and contribute," said Joe.
"Paul wanted to go back to work, as quickly as possible. He could contribute something back to [his company] because they were so good to him."
The return to work process took time but ultimately was so important for Paul's wellbeing.
"It makes you feel normal. And [the return to work process is] not controlled by the doctors; it's controlled by him," said Paulette.
—
After a long battle with cancer, Paul passed away in November 2017. At WayAhead, we are glad to have had to chance to meet Paul and hear about his experience of returning to work and being supported by his workplace. For Paul and his family, sharing that journey has been a large part of his legacy. We are honoured to have been able to share this story once more.
—
By Tasnim Hossain