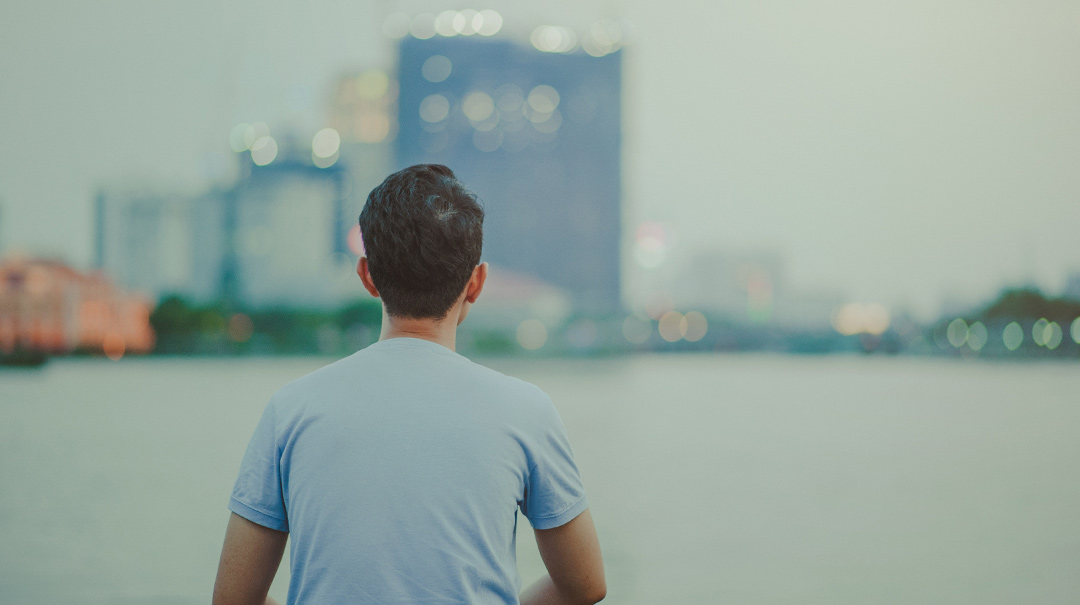 Chronic pain is daily pain which lasts longer than three to six months. One in five Australians live with chronic pain and many are disabled by it.
Chronic Pain Australia is the national voice of people living with chronic pain. Recently, through its 2018 National Pain Survey, over 1200 Australians living with chronic pain were asked what they needed from their health professionals, parliamentarians and the general community to help them manage their pain. This article will report the top themes emerging from the survey, using examples of respondents' own words to illustrate each theme.
One was the need for health professionals and governments to understand that mental health challenges and living with chronic pain go hand-in-hand.
"Increase the number of appointments available under a mental health plan to help me keep on top of the mental health issues associated with chronic pain, social isolation, and family breakdown" [Respondent #450]
Living with severe, poorly-understood pain that is disbelieved, with scarce access to specialised care can lead to despair, hopelessness and social isolation. Struggling to earn a living, losing important life roles, disrupted sleep, work and intimacy often mean that mental health and wellbeing suffers.
The majority of respondents to the 2018 National Pain Survey were female (83%) and the median age was 45.
People living with chronic pain want empathic, non-judgemental, and well-informed health professionals who want to listen and partner with them. They want validation that their pain is real, that their mental health is challenged by it and that resources for both pain and mental health are needed:
"Social isolation and mental health issues are at times just as debilitating as my actual pain but there's not enough resources for either" [respondent #235]
Pain is seen as mysterious by many who would ask their GP to:
"… help diagnose the problem. Mine has gone three years undiagnosed – having a name to it would allow me to understand it better" [Respondent #1215]
Over 75% of respondents indicated the urgent need to make medical cannabis available to people living with disabling chronic pain:
"Prescribe different pain relief as after 5 years the normal script medication isn't as effective. Cannabis oil worked amazingly well for the very short period I tried it but cost is prohibitive and supply chains less than credible …" [respondent #1077]
However, Australian GPs struggle to prescribe medical cannabis, due to stringent federal government regulations.
"Legalise cannabis and make it easily available for chronic pain use as well as a variety of other health and psychological related problems". [Respondent #389]
With the majority of respondents (99%) indicating that they did not think the federal government was doing enough for people living with chronic pain, the financial hardship many people in pain face repeatedly came up as a central issue as this woman living with severe pain for twenty years notes:
"I can only work casually 16hrs a week, yet I was taken off the disability pension and put on NewStart. Therefore I cannot continue a lot of my previous treatment, as I cannot afford it. I have lived with my mother for the past 20 years, as I cannot afford to pay rent to have my own place". [Respondent #25]
Access to the Disability Support Pension (DSP) was a consistent theme. The invisibility of chronic pain leads to discrimination and stigma on top of financial hardship:
"… It is a degrading process to apply for a Disability Pension with a diagnosis of chronic pain, as it is an 'invisible illness' there is no 'box' that we fit into to apply, often resulting in rejection, more pain, suffering and poverty. Please have staff with the skills to assess the supporting documentation specific to the impact of chronic pain on the person's ability or inability to work". [Respondent #567]
Currently the federal government allows five allied health visits per calendar year for people living with chronic disease. Respondents feel this is inadequate:
"Medicare does not cover gym membership and supervised programs … does not cover dietitians or massage … Disability pensions do not cover the gap. Many of us are stuck … Enhanced Primary Care plans are not enough …" [Respondent #204]
Earlier this year the federal government restricted access to codeine in pharmacies and there has been much public discussion about an "opioid crisis". This has led to distress and stigma for people living with chronic pain. Federal government is cautioned to take care when demonising medicines:
"Stop demonising opioids. It's hard enough to get to the chemist to get medication as it is, without having to see my GP for a script for something I used to buy over the counter" [Respondent #590]
"The Federal Government should be listening to us, the people living with chronic pain. I'm sick of being lumped with people who overdose on opioids legal or otherwise. 99% of us are being punished because of the actions of 1% of the population." [Respondent #982]
All health professionals including GPs, pharmacists, allied health and others were asked to be less judgemental of people in pain:
"Don't judge a book by its cover – education – there needs to be more awareness about 'invisible illness'". [Respondent #723]
It is clear from these results that people in chronic pain continue to struggle within systems promoting stigma, poverty and disability.
What can people in pain do for themselves to protect their mental and physical health and wellbeing? Staying connected is crucial. Chronic Pain Australia runs a free 24/7 forum for people living with chronic pain. Here, people in pain are welcomed with values of compassion, non-judgement and understanding. Many forum participants indicate they have avoided suicide because of the friendship and support they find on the forum.
The Chronic Pain Australia website also has some top tips for free resources that people in pain find helpful: http://chronicpainaustralia.org.au/documents-2/top-hits
For more information about the National Pain Survey 2018 results visit the National Pain Week website – www.nationalpainweek.org.au.