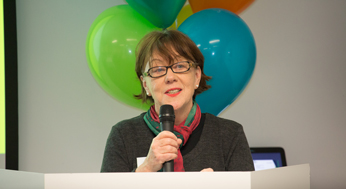 As the CEO of a leading mental health charity, I get to participate in important discussions that advocate for change.
Last Thursday was one of those, the Harm Minimisation Summit organised by a Parliamentary Cross-Party Harm Minimisation Roundtable examining the policies around current illicit drugs.
Expert speakers from across the spectrum of drug policy and reform all agreed that little had been achieved in progressing drug reform since the historic 1999 Drug Summit. The problem of illicit drug use is complex, and it is obvious that it requires a variety of evidenced based responses that are innovative.
The Summit agreed to 8 reforms they would like implemented. But as a first step, they have written to the Premier Mike Baird asking him to convene a new drug summit with the power to present recommendations and legislation to Parliament to further address the challenge of illicit drug use and dependency, mental health and the impact on our legal system.
WayAhead was pleased to add their name to the letter to the Premier. We will keep you up to date on any progress.
You can find out more about the Roundtable at their Facebook page.
This research paper prepared by the NSW Parliamentary Research Service provides an excellent and fascinating insight into the issue.