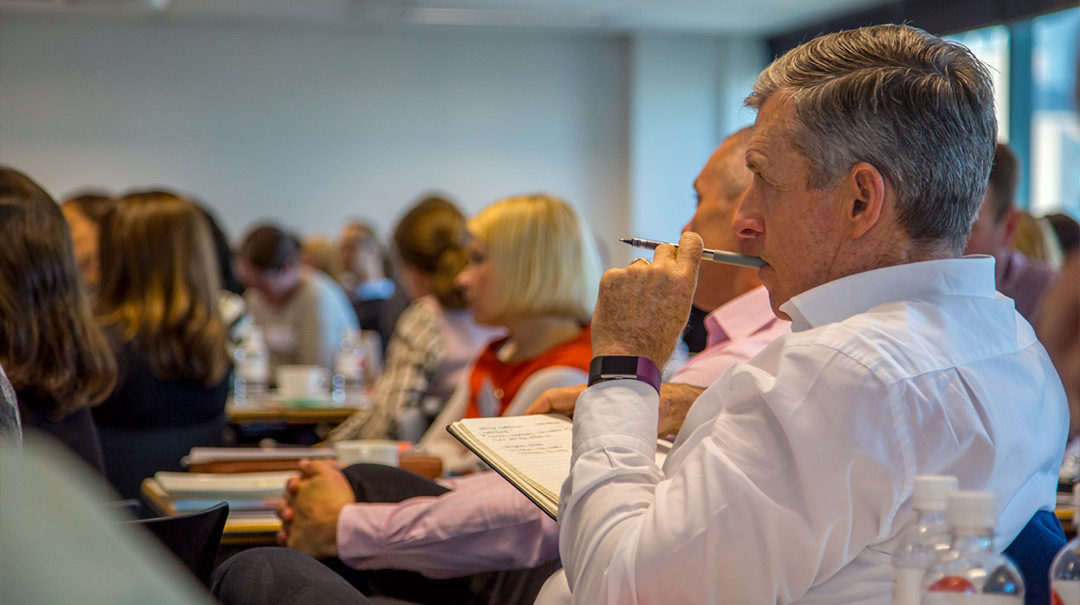 In June, WayAhead Workplaces members came together to discuss the future of workplaces for the Annual Members Forum.
"One of the key things we got our members to consider during the day was what they and their organisations were currently doing in terms of workplace wellness and how they can take that to the next level, no matter what stage their organisation was up to with its program," said WayAhead's Workplace Health Lead Sharon Leadbetter.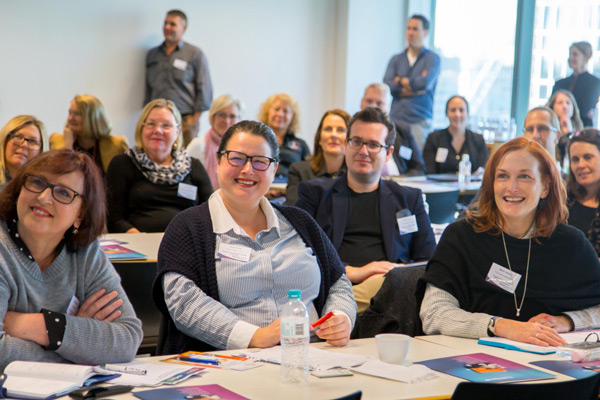 During the event, Megan Kingham and Ben Murray gave an overview about how Optus are assisting their staff who were working in the Bourke Street store in Melbourne the day of the Bourke Street car attack, which saw a driver running down pedestrians killing six people. The attack occurred outside of Optus' Bourke Street store which has a full glass street-facing façade, meaning the staff in the store during the attack saw everything and were in lockdown with their customers.
The team from Optus spoke about what happened from an operational aspect as soon as they discovered what had occurred in Bourke Street and what support is continuing to be provided to all Optus staff members affected by the events of that day.
One year later, there was another car attack nearby in Flinders Street, which was very triggering for the staff who lived through the Bourke Street attack. During this event, the Optus management team had a chance to implement their learnings from the first incident, which is a rare opportunity.
Another prominent speaker during the event was NSW Small Business Commissioner Robyn Hobbs OAM. Commissioner Hobbs spoke about the Commission's work with small businesses throughout the state who often face hardships due to several reasons, including when natural disasters strike.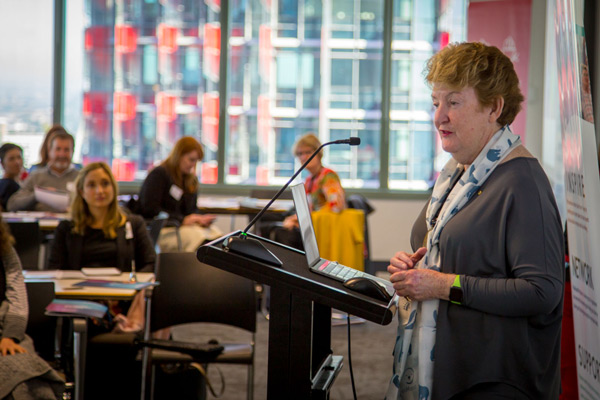 "Small businesses make up such a large part of the NSW economy and serve many important purposes to communities throughout the state. It's important we help small business owners establish a workplace wellbeing mandate or policy, as due to the commercial pressures of running their business, they might not always have the time to execute a dedicated health and wellness program for their staff.
"For small business owners, taking the time to invest in yourself and your team is an investment in your business, because if you or your team falls over, your business falls over,'' said Sharon.
Sometimes people operating their own business or who work for a small organisation, may want to implement their own staff wellness program, but can't due to feeling overwhelmed with where to start or how to make the program sustainable and meaningful with limited time and resources to devote to it.
"To those people I would say don't do nothing, don't wait till something goes wrong at work to start taking steps towards bettering your team's mental health and wellness. The team at WayAhead are available to help people take the first step, whatever that might look like for you and your company," said Sharon.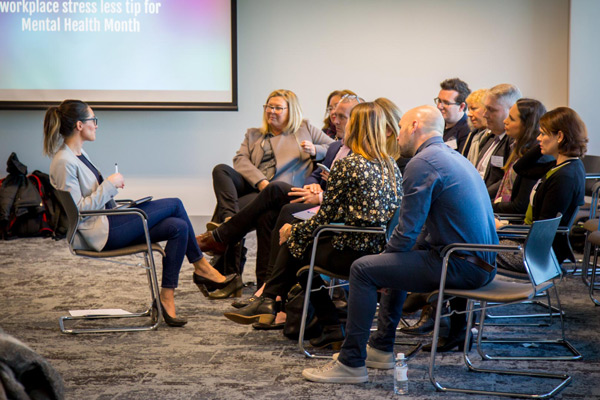 Sharon also explained that the Annual Forum is part of WayAhead's overall interest in developing meaningful ways employers can help their employees with their mental health and wellbeing at work.
''The WayAhead Workplaces Annual Members Forum is just another way that WayAhead demonstrates its commitment to mentally healthy workplaces and people. The event is a chance for people to meet from a range of industries and organisations big and small to learn from each other. Our members tell us that the peer-to-peer networking, learning and sharing that happens at these meetings is a key reason for their attendance, as is the relevance of the forum topics to their daily work," said Sharon.
For more information about WayAhead Workplaces, visit workplaces.wayahead.org.au/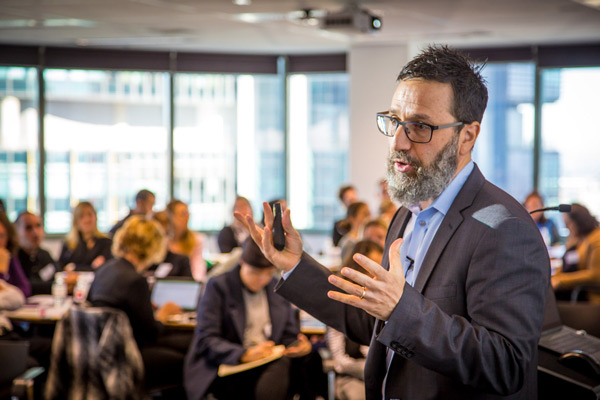 By Ben Graham