During July, WayAhead, Being and Mental Health Carers NSW hosted a farewell lunch at the joint Collective Purpose office for outgoing NSW Mental Health Commissioner John Feneley.
Before the lunch Mr Feneley spoke to Mental Health Matters about his time as Commissioner, a role he has held since July 2012, and the achievements of the Commission in that period.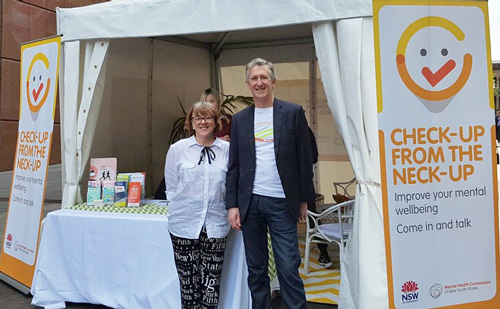 "Our first big achievement was producing Living Well, the strategic plan for mental health in NSW. That was what the Mental Health Commission Act legislation told us we had to do first. We asked more than 2000 people around NSW – including 800 people with personal experience of mental illness – what needed to change in the mental health system and how, and it was the most inclusive consultation on mental health ever done in NSW. That is something I remain proud of. The NSW Government accepted the plan in 2014 and so all those voices are now guiding Government decisions and funding.
"I'm also really pleased to see that some key areas that we identified in Living Well have made tangible gains in the five years I've been Commissioner. Suicide prevention is a big one – when I started there were a lot of people working very hard to save lives but the left hand didn't always know what the right hand was doing. Some of the things the Commission has done, like funding the proposed Suicide Prevention Framework for NSW and forming the Suicide Prevention Advisory Group, are not things the public has necessarily heard about. But they have helped make suicide prevention in NSW more coordinated and I believe we'll see evidence in the next few years of lives saved because of that effort."Workplace mental health and wellbeing is another area where Mr Feneley has seen significant improvement, particularly when employers have taken a leading role in creating and implementing wellbeing programs.
"Workplaces are a wonderful example of where the message of mental health and wellness has community benefits too, because people take what they have learnt at work about mental health and wellbeing into their home lives, leading to a community change.

"The work that WayAhead has been doing in this sector for years now is just tremendous. WayAhead has been able to work with employers and workplaces to help their staff return to work and not leave unnecessarily or early. These are all key elements in ensuring the health of employees and the health of the business."
Mr Feneley emphasised that much of the work the NSW Mental Health Commission has done since its creation has been about empowering people with lived experiences of mental illness and their carers to be more involved and informed about their condition and treatment options.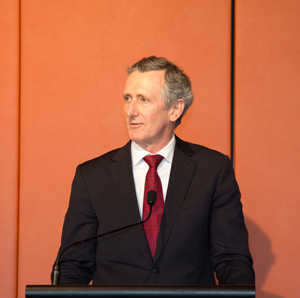 "How do we help people have self-agency? How do we help people feel like they can have a conversation with their doctor as an equal? How do we change the system so that it supports people to identify and achieve their own recovery goals? A lot of our projects, like the review on medication and mental illness and our carers' forum this year, are about exactly those issues.
"Someone who has been a carer for five years for their son with schizophrenia, for example, will have a terrific understanding about medications, about their son's needs, about what works for them and what doesn't. Yet I commonly meet carers who have been caring for 10 years and say that no one has ever had a proper conversation with them about this. We want to get it to the stage where the clinicians will work with the person with a lived experience and their carer at the time of treatment. We want clinicians to think of best practice as when a consumer or carer asks for help, clinicians respond by saying 'we trust your judgement and understanding of the situation and we want to work with you on a path to recovery'."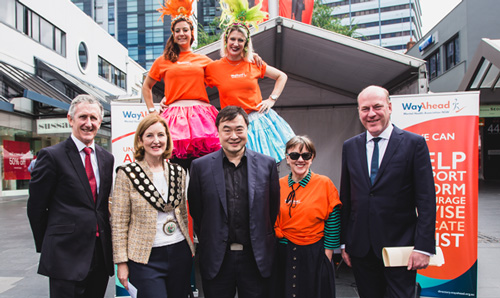 Looking ahead, Mr Feneley acknowledged the next few years are likely to be a time of even more change for the community-managed mental health sector.
"With the National Disability Insurance Scheme (NDIS) rolling out it's a time of big reform and uncertainty, and we will all need to be watching closely to see what happens. The work of the mental health peak bodies like WayAhead, Being and Mental Health Carers NSW has perhaps never been so important."
Mr Feneley finished his term in August 2017 with former Deputy Commissioner Catherine Lourey succeeding him.
By Benjamin Graham