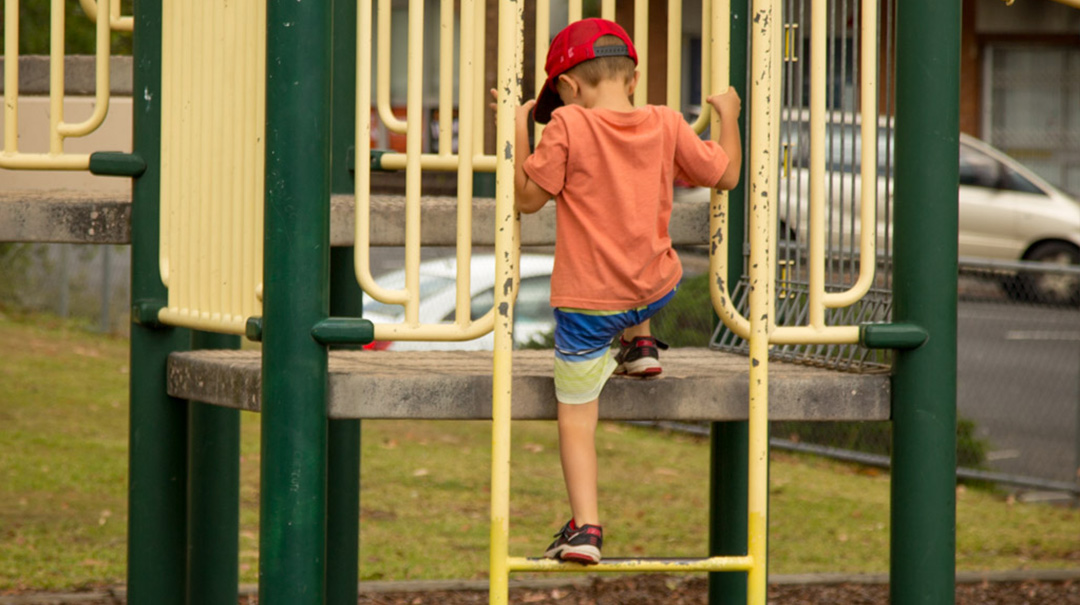 As a parent or teacher, it can be hard to know how to help a child you think might be dealing with anxiety. For more than 25 years, Professor Rapee, of Macquarie University's Centre for Emotional Health, has been at the forefront of studying how to best treat anxiety in children. Although anxiety can have a significant effect on a child's life, it is highly treatable and adults can often recognise it in their children if they have an understanding of what to look for. For many parents, Professor Rapee is someone who can help them navigate what is best for their child.
"One of the really common questions that I get often is "my child's worried, or my child's anxious – do they need help? Or should they get help?" And my answer there is "it really depends on the impact on your child's life"," said Professor Rapee.
Professor Rapee's research has seen him developing and evaluating the Cool Kids program, which works with anxious children, aged seven to seventeen, and their families. It is a Mental Health Matters Award-winning program that is informed by the latest research and focusses on teaching hands-on skills.
"We teach very common-sense, very practical, skills to young people and to their parents, to teach them ways of managing and handling their anxiety," Professor Rapee said.
"We're not doing anything fancy, we're not going to try and uncover your inner secrets or anything, it's just going to teach you practical ways for handling your anxiety."
"It doesn't hurt anyone, there's nothing negative about it, so if the anxiety is at a point where it's stopping your child from achieving their potential, from where it's impacting on their life, where it's causing a problem for them or their family, then why not do the program?"
There are signs that parents and teachers can look out for if they think a child might be experiencing anxiety. These could include both thoughts that the child may express to parents or teachers, as well as behaviours that might reflect their anxiety.
"Kids are often very shy and withdrawn, have trouble mixing or making friends, they express a lot of worry, so they might worry about all sorts of little things and they'll often say those worries to their parents. They might worry about their parent being killed in an accident. They might be worried about just normal, run-of the mill things, like family finances or they might worry about what other kids think of them or kids laughing at them…they might take an incredibly long time to do homework, or they might be really slow at getting ready in the morning or they might really be hesitant about not wanting to sleepover, so they avoid a lot of things," said Professor Rapee."They're the sorts of behaviours that parents and teachers can look for; it's the avoidance, it's the worries, the hesitation, nervousness and shyness."
For children who experience these thoughts and behaviours, the Cool Kids program helps them and their families with treatment.
"[We] teach the kids to think more realistically, we give them a lot of education, we teach them to gradually face their fears systematically and we teach the parents different ways of handling the young people and different ways of interacting with them…it's very structured, very systematic and the important thing is that we get really good results."
The rigorous, evidence-based approach has clearly been working, with significant success in treating young clients over the last two and a half decades. According to the research on the current version of the program, Professor Rapee says that 60 per cent of children are completely free of their anxiety disorder at the end of treatment. However, over the following three to six months, about 70 to 75 per cent of children are shown to have recovered from their anxiety.
"The majority of kids do get better so that's really wonderful. Occasionally, we get emails from parents who tell us how their child's life has turned around and it's really nice to see."
This is a marked difference from how anxiety in children has been viewed in the past. Over the last two and a half decades, Professor Rapee has seen both the evolution in the emerging field of research as well as the increase in public awareness.
"When I started doing this work, most teachers, most professional psychologists used to say "Oh, anxiety, there's no such thing as anxiety in kids. Kids are happy. Childhood's a happy time. What do they have to worry about? They just sit around and play all day"…Back then, there were probably two or three scientists in the world who were doing research in this area. Now there are actually hundreds; there are dozens in Australia alone."
Along with an increase in academic research, Professor Rapee has also seen a change in attitudes towards mental illness in children. He shares a story to illustrate the changes that have taken place in Australian society over the last several decades.
"I gave a talk a few months ago to a group of people and there was a man – a man stood up, he was of a traditional Australian background, I think must be rural and he was around 60 or so, and he said "I was quite a shy, sad kid when I was a kid growing up but in my day, if you said anything, you'd get a slap and get told to get on with it" and I think that really summed up exactly the difference between then and now."
Although people's understanding and perceptions are changing, for Professor Rapee, there is still a lot more work to do to help young people and their families.
"Certainly, over the last twenty years, it's been a very exciting area to work in and there's still a huge amount that we need to work out. There are still a lot of things we need to learn."