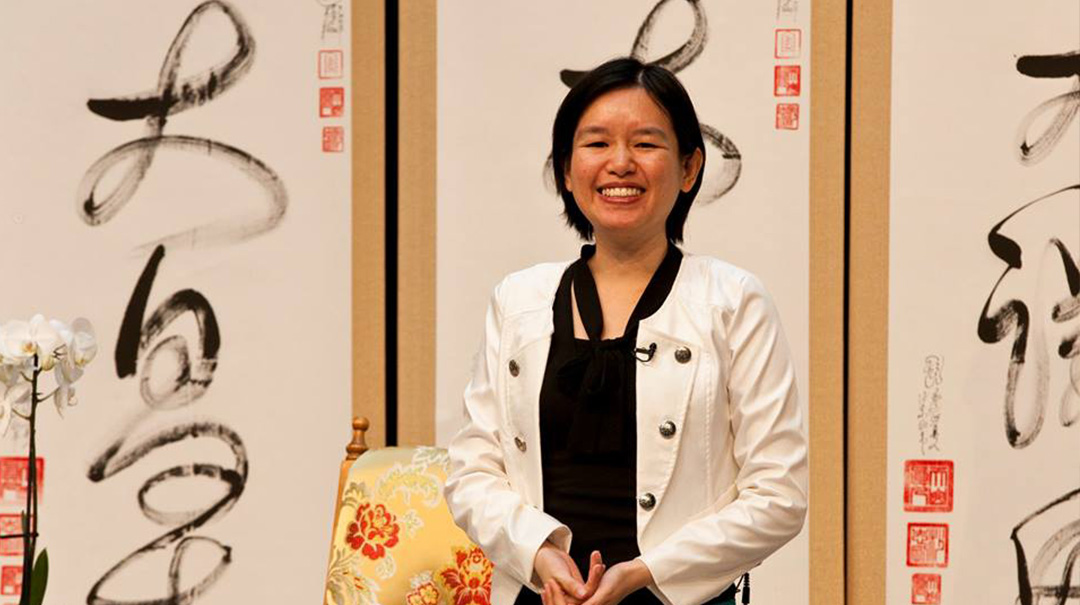 I was a quiet achiever since childhood. I grew up in a family that speaks very little English and I had some challenges connecting with people. All through primary school, I was the only one in my grade who was Chinese. There were also times when I was discriminated against and bullied. One example was at every end-of-year dance party, we would form a circle where we rotated and danced with everyone of the opposite gender. There was a group of people who always found ways to not dance with me by pretending to tie their shoelaces or step away when it was my turn. When there was physical contact, such as touching hands, they immediately wiped their hands afterwards. I had not thought about this affecting me in life at the time. More recently, I realised that deep down these incidents have internally affected me without knowing and led me to gradually distance myself from others.As I moved into high school, there was the opportunity to connect with other people but I had already developed the tendency to be more introverted and couldn't really socialise with others. With the new school and new people there was still discrimination and bullying happening to me. Someone would deliberately bump me whenever they saw me. When I passed a ball, she would wipe it first before grabbing it to throw.
I became quieter and quieter over the years and found it difficult having conversations with others. This continued into university and work. It takes much effort for me to connect with others.
My motivation was being recognised through good grades and by working well. I couldn't see what I wanted to do and had a negative outlook on life. Many of the choices I made were based on what I didn't want to do or what was expected of me. I felt I wasn't living for myself.
I chose to be a Software Engineer because of my grades and what I didn't want to do.
As there were significant changes in the people and work environment where it became very negative, this triggered me to go into deep depression and anxiety. I had sudden bursts of crying and shutting myself in my room, not bothering to connect with others. Apart from work I stayed at home in my own room.
I knew that I needed help and sought counselling and started researching ways I could get over this. Anything I came across that could help, I did. I gave myself around 2 months for each method as to give sufficient time before I dismissed them as not working for me. It took me almost 2 years before I found a way that worked for me.
As someone who works with logic, I was not really on a spiritual journey. I believed in facts and statistics. As I ran out of options and was desperate, I visited the Mind Body Spirit Festival for any other ways to help me.
It surprised myself that Tao healing with Dr and Master Sha worked for me. I practiced for 2 months intending to quit before I realised that there were significant changes within me. This inspired me to learn more so I continued on the practices and attended more training and events.
As I continued, it allowed me to find joy and happiness. It allowed me to find my purpose in life. Each time I reflect back on the transformation with myself, it is beyond belief. I had never imagined becoming what I am today and experiencing the life I now live. From someone who has severe social phobia to becoming a worldwide travelling teacher of Tao Calligraphy, teaching hundreds of students globally, offering guidance, consultations and being a mentor to others. From someone who feels numb and has no meaning to life to finding my purpose and passion to help people and experience living a happier and healthier life.
As I learn more, it made me aware that how the essence of the different teachings are similar. Why Tao healing worked for me as someone who has a busy mind was because it incorporates many positive techniques at the same time which makes it hard for my mind to be distracted and being negative. My multitasking mind was working on the different techniques at the same time.
We each have different qualities so what works for you can differ with others. Give anything a go as these are opportunities for you. You never know what will work for you as I didn't believe soul healing would work for me at the time. You have nothing to lose and have the opportunity to gain something.
You can search for support in your area using the WayAhead Directory.