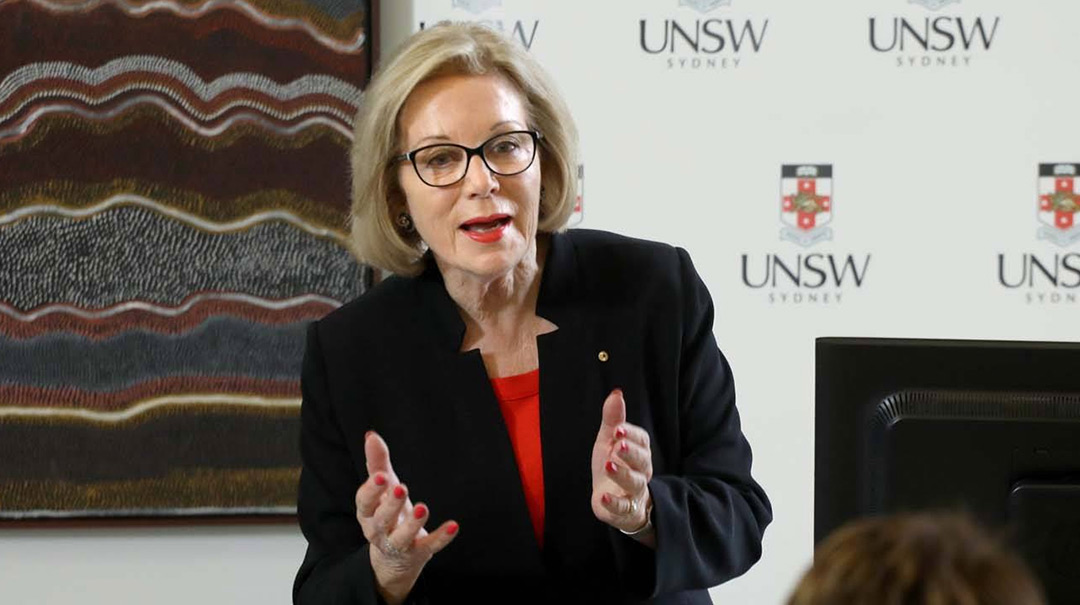 National Mental Health Commission Chair Lucy Brogden has launched this year's Australian Mental Health Prize at UNSW Sydney, seeking nominations to recognise Australians making exceptional contributions in promoting mental health or in the prevention and treatment of mental illness through advocacy, research and services. Mrs Brogden, a psychologist and advocate for mental health support in the workplace and community, recently joined the Prize Advisory Committee. The Prize, now in its third year, was established by UNSW through its School of Psychiatry."I am proud to be part of this year's search to recognise Australians who have made outstanding contributions to either the promotion of mental health or the prevention and treatment of mental illness in areas such as advocacy, research or service," said Mrs Brogden, who brings professional and personal experience to her role."As many people know, I have personal experience with a family member with mental illness, and throughout the journey, I have seen a strong culture of continuing improvement in mental health services across Australia."
Mrs Brogden's husband John, a former leader of the NSW Liberal Party and current chairman of Lifeline Australia, has long spoken about his battles with mental illness.
"I know how vital it is that people know they do not need to go it alone," said Mrs Brogden. "Care can begin with a single conversation. However, many of those in need don't realise they have a wide range of services available that deliver a high standard of care for them when they are at a vulnerable period in their life."
UNSW established the Prize in 2016,​ with finalists and winners announced in October. Scientia Professor Philip Mitchell, Head of the School of Psychiatry, said the Prize was established to acknowledge those who were doing innovative work in this area, whether they were involved in the industry as a vocation or were advocates because they had been touched by mental illness.
"Anyone who knows of such a person would no doubt appreciate their achievements, but I would encourage them to take it one step further and nominate them for the Australian Mental Health Prize. This allows us all to recognise their work and dedication," said Professor Mitchell.
One of the biggest challenges Mrs Brogden sees is to reduce the stigma around mental illness.
"Stigma stops many people from seeking help," she said. "I'd like to see an end to this. Addressing misconceptions and discrimination related to mental illness is vital because an astonishingly large number Australian adults will experience a mental illness at some point in their lifetime."
Ita Buttrose, Chair of the Australian Mental Health Prize Advisory Board, said there are hundreds, if not thousands of people in our community who deserve recognition.
"They may be working within the industry, as last year's co-winner Professor Allan Fels is, or have become a tireless advocate because of personal experience of living with a mental illness, like the 2018 co-winner, Janet Meagher," she said. "We urge people who know someone making a significant contribution in this field to nominate them.
"One in three Australians will experience a mental health issue, but those affected by mental illness include everyone in the orbit of an individual – those in their home life, work environment and their general support network. This means there are many millions of Australians touched by mental health issues. Acknowledging those who work or volunteer in the industry is an important part of the process to destigmatising mental illness."
To enter, nominees must provide a CV and 200 words outlining the work being undertaken and how it is making an impact. Nomination forms can be obtained from: australianmentalhealthprize.org.au.
Entries close on 7 September 2018. Six finalists will be chosen with the winner announced in October.