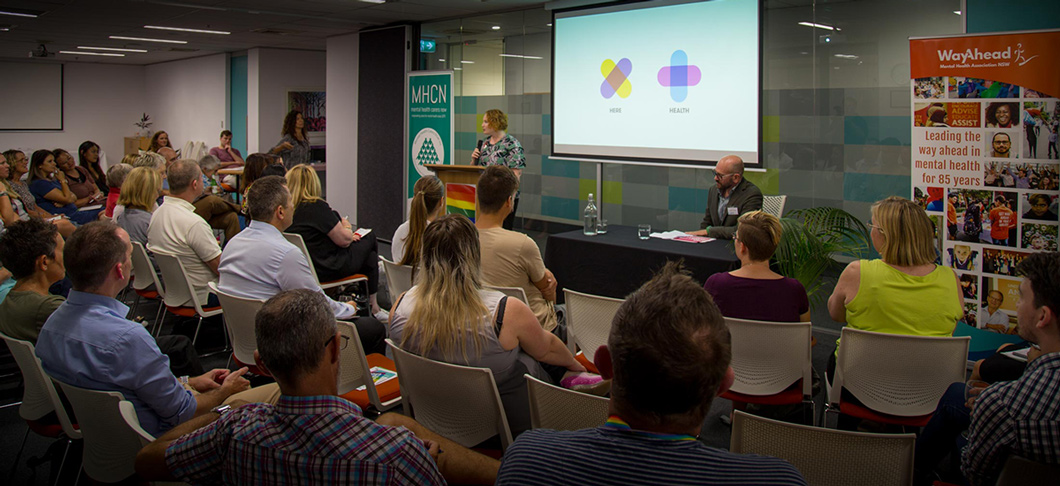 Sarah Lambert from ACON
Director Community Health and Regional Services
The Collective Purpose partners, Being, WayAhead and Mental Health Carers NSW are pleased to present the first speaker series event for 2018 – After the marriage equality postal survey – what now for LGBTIQ mental health.
Throughout 2017, the LGBTIQ community had to endure public discussions about their lives and the value the community placed on their relationships. Many people from the LGBTIQ reported feeling anxious, distressed because of the postal survey and for some it made them re-live trauma from their past.
The mental health and wellness needs of the LGBTIQ community has not ended now that Australia has achieved marriage equality. This public event will discuss what needs to be done to best support the mental health and wellness of NSW's LGBTIQ community.
About Sarah
Sarah has over 15 years' experience working in mental health, disability and alcohol and other drugs sectors in both clinical and community based organisations. Trained as an occupational therapist with Masters in Health Science (Drug and Alcohol) and management qualifications Sarah has enjoyed a variety of direct client work, community development/health promotion, training and management positions. Sarah has worked at ACON for five years, four years managing the direct client services before stepping into the Director role which incorporates ACON's clinical/client services, LGBTI health promotion, regional services and training programs. She has a passion for peer and lived experience and supporting individuals and communities to realise their own capacity.
Back to Mind Reader