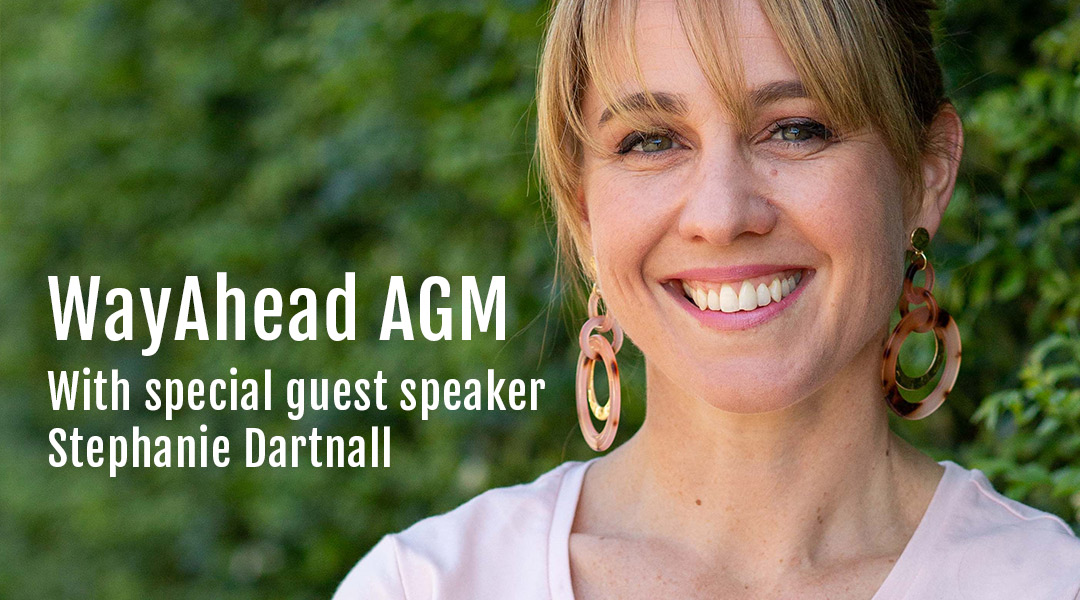 WayAhead's 2019 Annual General Meeting
Tuesday 26th November | 6pm
Level 5, 80 William St Woolloomooloo

This year we have special guest speaker Stephanie Dartnell.
Stephanie Dartnall is a PhD candidate in the School of Psychology, Charles Sturt University and a registered psychologist (B Psych, M Psych [Foren], UNSW) with ten years' experience working with families of missing people. Her research applied quantitative and qualitative approaches to explore coronial investigations into missing people in NSW, to reveal what happens in coronial proceedings and the perspectives and lived experiences of families and professionals involved in the Coroner's Court. Stephanie's research began with the creation of a plain language guide for families, and an examination of 322 closed coronial investigations in NSW, which revealed the frequency of missing persons' investigations and the types of findings and recommendations made by coroners in "suspected death" cases.
At the 2019 AGM Stephanie will explore the findings from her most recent study based on in-depth interviews with 15 families and friends of missing people about their experience of a closed coronial investigation in NSW. Families shared their views on the impact of coronial proceedings on wellbeing, and best practice approaches to support and inform families throughout a coronial investigation. This is the first study to examine the views of families where a death is yet to be established by a coroner, and one of the few Australian projects to explore family views of coronial proceedings. The results shed light on measures that were helpful and unhelpful to families, strategies to minimise harm, and helps illustrate the coronial process for professionals and other families. Such information is vital to a vulnerable population who navigate this court process in the midst of the ongoing trauma of ambiguous loss. These findings are timely in the context of national legislative reforms focussed on improving information and support to families impacted by coronial proceedings.
Please RSVP to the AGM to elizabeth.priestley@wayahead.org.au